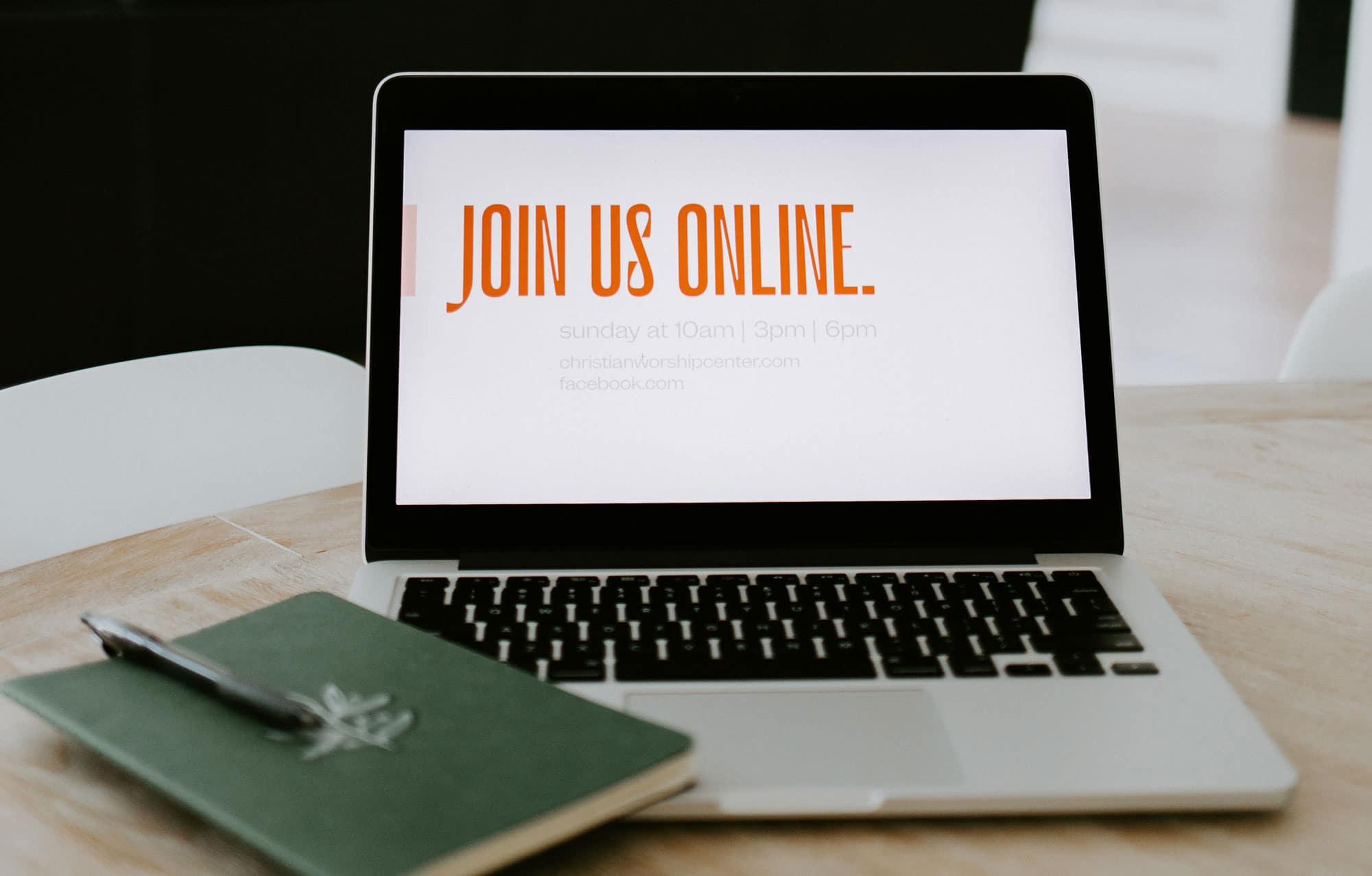 As digital technology has evolved, consumer behavior has changed as well. Through the advent of the World Wide Web, the thick yellow pages have been replaced by online directories.
As the number of people using the internet for business searches has grown exponentially, yellow pages have become obsolete. 97% of people in 2017 searched online for businesses near them, according to Adaptive Marketing.  You need to be found online in order to grow your business by being visible to the right people – meaning a website is mandatory. In this blog, we provide a list of 10 reasons to have a website that can be applied to any type of business regardless of industry.
Reason #1: It is what your clients expect
Your customers who are tech-savvy expect you to have an internet presence through which they can find out more about the services and products you provide. A website can generate business for you, raise brand awareness, increase recall value, and promote goodwill with customers and your target audience, while also improving your marketing strategy.
It's like having a marketing message delivered 24 hours a day, 365 days a year through your website! Generally, professional websites are information-based and are designed to help visitors solve their problems.
Reason #2: Provides social proof
Your business' reputation drives customer behavior. People expect to see your website to learn more about your brand regardless of how highly rated it is on review sites like FourSquare or Yelp. You can provide social proof on your website by including customer testimonials as potential buyers are already looking for you online.
Reason #3. Narrative control
In spite of it being difficult to control what people say about you, you can write your own story about your brand and influence its perception online. Websites are an efficient way to help brands communicate their message, vision, and mission, more so than print ads and snail mail brochures. On any given day, there are 63,000 searches on Google per second, and 5.6 billion searches per day on Google, according to SEOTribunal. Consider the possibility that there could be someone looking for your exact service online right now with that kind of search volume. Guess who will win the business if you don't have a website? Not you, for sure! It's the competitor next door, who has an attractive, search-engine-optimized website who will win.
Reason #4: Increase return on investment
Free website building tools, such as WordPress.com, are easy to use and provide you with the best return on your investment in the digital age. It's possible to reach tens of thousands of potential customers without spending much money when you have a search engine-optimized website. Your services and products can be promoted to a wider audience through it. You will also find that content on the website has a significant effect on buying decisions and commercial activities, regardless of which industry you operate in.
Reason #5: Websites Increase Credibility
Investing in a professional website will show the world that your company is serious. Today, when a new company or product is discovered by 50 percent of smartphone users while searching on their phones, not having a website can negatively impact your credibility. 75 percent of online users believe the design of a website influences their judgement of a company's credibility. A website is a stepping stone towards establishing trust between a company and its customers
Reason #6: Focus on constructive conversation
This is the platform for answering all the questions about your business and brand that potential customers may have. This holds especially true for marketing agencies serving B2B clients. Visitors to your website want to know what you do, what you offer, where you are located, and how to contact you. Then, depending on how satisfied they are, they decide whether or not to follow up.
Just remember not to over complicate your presentation because consumers these days expect immediate gratification when they receive such information.
Reason #7: Competing with industry giants
Have you ever considered having a website to give you a competitive edge over other industry giants? A website that is optimized will rank higher and will appear at the right place and at the right time. In order to gain more website traffic, you can bid for and influence the right keywords, which usually begin with research, recommendations, and reviews. An industry Goliath can be challenged by occupying the top spot of the search results page. In other words, you give your customers a reason to go to your competition if you don't make the most of the Internet.
Reason #8: Diminished social media reach
You're wrong if you believe that a social media page is sufficient to bring in new customers. Every business has a Facebook page, but that's not enough. According to Facebook, users spent 50 million fewer hours on the site in 2018 than they did in 2017. Because of this, many businesses are switching from only using social networks to building websites. Social media does have the potential to boost business, but depending solely on them can prove disastrous in the long run.
Reason #9: Work longer hours
A website allows users to access your content at any time, any day, at their convenience. You can say good bye to the sign saying, "Closed for Business" as potential customers may visit your website at midnight or during the day. Accessibility, especially during e-commerce operations, is critical to growing sales and marketing. The development of AI-powered chatbots on your website to resolve your customers' queries is an important step towards effective customer service and relationship building.
Reason #10. Display Your Offers
An organization's website is the first point of contact between its target audience and its brand. It is entirely up to you how you position your business. Additionally, you can provide brief video tutorials or downloadable PDF instructions as well as display your offerings with features. Your visitors' pain points can also be relieved by highlighting your awards, testimonials and features. You could potentially influence your customers' decision to contact you by increasing the average time they spend on your website.
Starting out: Tips for Success
Here are some ways to get started now that you've figured out why you should create your own website. Choosing a hosting service is first and foremost. Hosting and domain registration are both provided by several companies.
Pick a Domain Name
You should use your company name as your domain name. The domain name of your business line can be chosen if the name relevant to your business is not available. Catchy and memorable domain names are best. Utilize your domain name fully for marketing purposes.
Service for hosting websites
Make sure that the web hosting service you choose is credible and well-respected. Ensure that the service provider you select can make changes quickly and efficiently. This is particularly useful for businesses that are expanding, downsizing, or making other significant updates.
Design of a website
Creating a website is not as simple as you might think, as it requires several brainstorming sessions. Ensure your website template is user-friendly and is unique from your competitors. It isn't good for your business to resemble your competitors.
Final Takeaway
It is critical to boost the bottom line of your business and increase sales through professionally designed, brand-differentiating websites. Your story can be seen by the right audience, and it gives you the chance to reach them. Further, a simple website is inexpensive and can generate big returns over time.
Are you looking for help with your web design project?
Get in touch today to see how we can help.
Contact Us